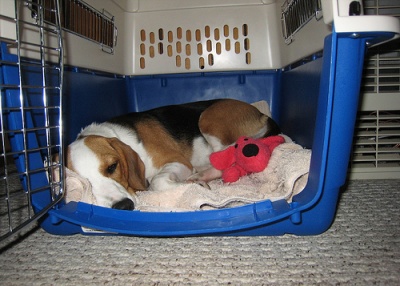 If you're thinking of taking a pet with you from one country to another, either for a visit or permanently, you need to plan this to avoid unpleasantness when you get to your destination.
Start by contacting your destination country's embassy or consulate to find out what the regulations are. Many countries require an International Health Certificate (APHIS FORM 7001 – "United States Interstate & International Certificate of Health Examination for Small Animals") to be completed by the APHIS accredited veterinarian who certifies animal health status. If you get this certificate in the U.S. you also need to have it endorsed by a Veterinary Services area office.
Some countries, such as Australia, Hong Kong and Japan require a mandatory quarantine period. Some countries distinguish between pets coming from rabies-free countries and pets coming from other places. Canada makes this distinction.
Some Countries require you to fly your pet as "Manifest Cargo" Such as the UK, Sweden, South Africa and Australia/Oceania. These require the owner to use company's that specialize in pet relocation such as Animal Airways.
Companies Such as Animal Airway can also help with cutting the Quarantine out of the picture with countries such as Japan and the UK based on Origin of the pet and Veterinary Status.
Dogs, cats and ferrets entering the EU (except Ireland, Sweden and the UK) must have a Veterinary Certificate as well as vaccination records and blood test results. Both documents must contain the animal's microchip ID. Dogs, cats and ferrets may only enter the UK from EU and certain non-EU countries.
The United States regulations on pet importation apply to pets which are returning to the U.S. as well as pets arriving for the first time. Dogs must have a proof of rabies vaccination and monkeys and non-human primates cannot be imported at all. In addition to checking federal regulations in the U.S. it is important to check the requirements in the state you plan to visit. Hawaii has a mandatory quarantine for all animals. Animals which meet the requirements will be quarantined for 5 days or less, while other pets may be quarantined for up to 120 days.
In 1975, the Convention on International Trade in Endangered Species of Wild Fauna and Flora (CITES) went into effect. The international agreement aims to ensure that international trade in specimens of wild animals and plants does not threaten their survival. Since the implementation of this agreement, only one species included on the list of endangered animals has become extinct in the wild (the Spix's Macaw). International trade in any of the animals on the list requires a special permit.
External links: