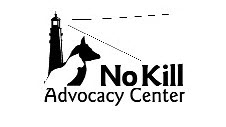 The No-Kill Advocacy Centerhas launched the week of November 4th – 10th as a National Animal Shelter Reform Week. No-Kill Advocacy offers their support to any shelter in the country by giving them the tools they need to succeed.
They will teach No-Kill advocates and shelters how to work to make the United States a no-kill nation by ending the abuse, neglect, mismanagement and killing in the nation's shelters.
Help celebrate National Animal Shelter Reform Week and make it a success. Check No-Kill Advocacy on Facebook and online for tips .