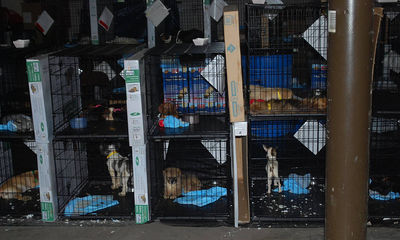 2013
The United States Department of Agriculture (USDA)has adopted a new ruling when passed by Congress with regard to puppy mills. It closes a loophole in the Federal Animal Welfare Act regulation that exempts Internet sellers.
Up until now, the Act regulated breeders selling to pet shops but did not regulate breeders selling directly to the public.
The HSUS along with other animal welfare organizations pointed out how unfair the regulation was, allowing Internet sellers to misrepresent the abusive circumstances under which the pups lived.
The new regulation, supported by bipartisan members of Congress, has the potential to allow federal inspectors to enter puppy mills and hopefully improve the lives of countless animals.
Potential animal buyers should always meet the breeder in person and inspect the facilities where the animal was born and raised.