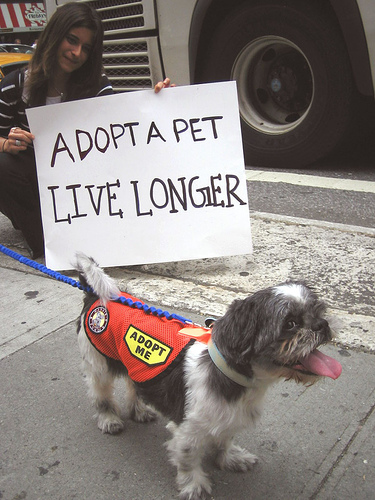 National Pet Month is observed in the UK in April and in the United States in the month of May. The purpose of National Pet Month is:
to promote responsible pet ownership
to make people aware of the benefits of pets for people and people for pets
to increase public awareness of services available from professionals who work with animals
to raise awareness of the role, value and contribution to society of working companion animals
National Pet Month in the UK is a registered charity, devoted to promoting animal welfare.
During National Pet Month each year, numerous events take place surrounding one theme. In the year 2010, the theme of National Pet Month was "Healthy pets make happy pets" and the focus was on responsible pet ownership.
Some companies such as Purina, Iams, Merrick and Nutrish run contests or offer discounts during National Pet Month.
People are encouraged to adopt pets during this month and pet owners are encouraged to give their pets a special treat. This could be a grooming session, a new toy or just some extra quality time.