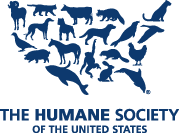 The Humane Society of the United States has set aside the week of November 7-13 as National Animal Shelter Appreciation Week. The celebration this special week was begun in 1996 by HSUS to promote the role played by shelters, giving strays and unwanted animals the care and protection they need.
The HSUS wants people to understand the services shelters offer and hopes to increase public awareness of animal welfare issues.
Surveys show that 70% of Americans view animal shelters favorably and 55% prefer adopting an animal shelter pet rather than purchasing from a breeder.
You can join in the celebration in many ways. You can organize events to raise money for your favorite shelter.
Have bake sales, garage sales, car washes, pet washes and donate the proceeds to your shelter.
Post fliers and posters in your neighborhood encouraging support and pet adoption.
Wear t-shirts advertising NASAW.
Offer to take people on tours of your local shelter. (Coordinate this event with your shelter).
Have an open house providing materials to educate people about animal shelters, adoption, care and training of pets. Ask a local shop to sponsor your open house and provide some treats.
Get the media involved – radio, TV, and newspapers.
Educate children about being kind to animals.
This is just a short list of suggestions as to how you can show appreciation for your favorite shelter. You can also volunteer your services where needed.
So join in the fun and let's all help the shelters help the animals.
ADOPT A PET FROM A SHELTER.