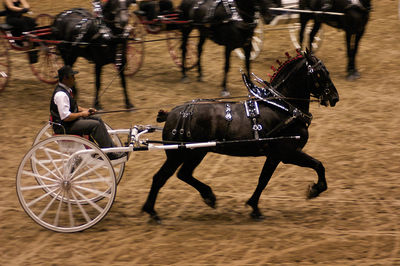 The Horse Protection Act, passed 40 years ago, was meant to eliminate the practice of "soring" horses.
As the Humane Society of the United States (HSUS) explains, the "soring" of horses consists of using chemicals and other substances causing extreme pain in horses' hooves and legs. It is used in show competitions to give them an artificially high-stepping gait.
Despite the Horse Protection Act, this practice continues unchecked.
The United States Department of Agriculture (USDA) has proposed strengthening enforcement to stop the abuse.
Please contact the agency urging them to adopt stronger measures including the stiffer penalties recommended by the HSUS so that this ongoing and horrific abuse permanently ends.