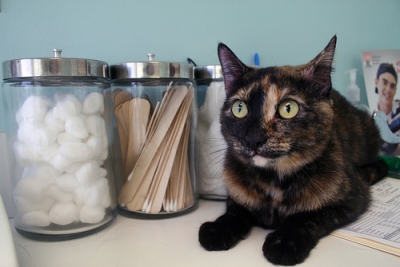 Cats, like most animals, tend to protect themselves by trying to hide illness. And since our languages are different, they can't tell us where it hurts.
But there are signs to look for that indicate illness. Some more subtle signs are unexplained weight loss or gain, weakness, poor coat condition, more lethargic than usual or a persistent cough.
More noticeable signs of illness are pale gums, runny eyes and/or nose, vomiting, diarrhea, discharge in ears, inability to urinate, bloody urine, seizures, bleeding, inability to move.
If your cat is just "not acting right" and it's difficult to tell exactly what's wrong, it is helpful to write down any observations so that you can give your vet as much information as possible.
Regular veterinary checkups and your own observations will help to keep your cat healthy.
If your cat exhibits any unusual behavior or any of the symptoms noted, contact your vet immediately.
Related articles: