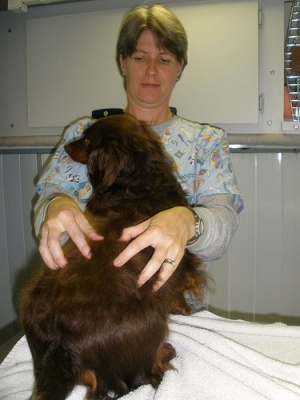 There are a lot of things to consider when choosing a vet. Below are some tips and recommendations on finding a qualified vet for your pet.
Where to find a vet
Good places to look for a vet for your pet include referrals from friends, or from the person who sold you your pet in the first place. You can also contact local SPCAs and rescue shelters for your particular type of pet, and see who they recommend (or tell you to avoid) as a veterinarian.
Otherwise, "cold calls" to vet clinics in the phone book or through online resources may direct you toward a veterinarian in your area that you feel comfortable with. Don't lose hope if you come across a clinic that isn't currently accepting new clients (or in the case of exotic animals, is unable to be a vet for your kind of pet) – ask them if they know of any local clinics or veterinarians who may be able to help.
There are several ways by which you could find a vet. They include
Ask pet lovers or animal breeders in your area for suggestions and opinions. Also confirm whether they provide good services or not.
Look in the yellow pages under "Veterinarians" and "Animal Hospitals".
Go online and search for veterinary services in your area.
The vet should be knowledgeable, well-educated and also capable of treating an animal anytime. The vet isn't a just a medical adviser but also a second best friend of your pet. Your choice should be wise and the vet should qualify all the necessities of you and your pet. During your first visit, evaluate the whole team and clear all your doubts regarding your pet. You could even request for a tour to get to know their facilities better.
If your visit is not a a success, talk to the veterinarian and their staff about your concerns. If they are unable or unwilling to allieve your concerns, there are other veterinarians in your area – try a different one!
Questions to ask a prospective vet
Ask your vet to give your pet a thorough physical examination. This includes heart, lungs, abdomen, eyes, ears, teeth, nails, etc.
Does my pet need any vaccinations?
Does my pet need protection against fleas and ticks?
For dogs and cats, ask about heartworm medication.
How often should my pet have a checkup?
What type of food should my pet have?
How much should I feed my pet and how often?
How much physical activity and socialization is optimal for the health and well being of my pet?
Ask if your vet is available in case of emergency.
Ask for a telephone number or where to take your pet in an emergency.
Are there any medications or supplements I should be giving my pet?
Is my breed of pet at risk for any disease?
What can I do to minimize or prevent disease?
How can I control any behavior problems?
How often should I bathe my pet?
How often should I brush my pet's teeth, clip its nails, clean its ears?
When should I bring my pet in for another visit?
Special issues relating to dogs
If you are a dog owner, you can get recommendations for vets from local training clubs such as group obedience, agility, herding classes and police K-9 academies. You can also ask at local kennels.
When choosing a vet for your dog, you may want to ask what his or her policy is regarding vaccinations. Many vets are no longer giving automatic annual vaccinations for adult dogs since the vaccinations seem to last longer than 12 months and frequent vaccinations have been linked to immune system disorders.
Special issues relating to cats
Some vets specialize only in cats. This means that the vet is more familiar with cat diseases and with different cat breeds. Additionally, your cat may be calmer if he sees only other cats in the waiting room. Cats may suffer during the car ride and be particularly sensitive to barking dogs or other animals in the office. Some vets have separate entrances for dogs and cats in order to lower the pets' stress.
A breed club is a good place to get advice about vets, especially if you are planning to breed your cat. In that case, it is important to find a vet who is knowledgeable about breeds.
Special issues relating to horses
Not all vets are experienced in caring for horses and it is important to find one who is. A horse vet should be willing to make house calls (or rather, stable calls) since horses are difficult to transport. If there is no such vet available in your area, choose a vet who is close by.
Some issues to discuss with a horse vet include :
the pre-purchase exam
vaccinations
deworming
general nutrition and your horse's specific needs
breeding, if this interests you
It may be a good idea to find a vet before you buy a horse. A good vet will help you analyze your reasons for wanting a horse and advise you on the appropriate breed for your situation.
Special issues relating to other pets
If you are the owner of a reptile you will want a vet with experience treating the more common types of reptiles. Also, you should check that he has taken a reptile medicine course as part of his training. Not all vets take this course since it is not offered in all veterinary colleges. The vet should be comfortable handling your pet and should not ask you to hold it while he examines it.
When choosing a vet for a bird, look for a vet with a lot of experience with birds, possibly even a bird owner himself. Your vet should be a member of the Association of Avian Veterinarians. Birds get stressed when traveling so a vet who makes house calls is preferable. A good avian vet will recommend that you bring the bird in for annual checkups.
When is it time to look for a new vet?
If you're not feeling comfortable with your current vet, perhaps that is a good indication that you need to be looking for a new veterinarian. Sometimes our "sixth sense" seems to make us think that our current vet is a little bit too standoffish in their way of dealing with us, or doesn't seem to care about our own thoughts on the health and well-being of our own pet.
If they seem incompetent or incapable of treating your pet, or if through treatment they get WORSE – seek a second opinion from another vet. Your pets life may depend on it. This is not to say that all vets are going to be "bad", but some of them are and should be avoided.
If your veterinarian seems too rushed to see you or spend an adequate amount of time with you during an appointment, you may wish to look elsewhere for a vet who is willing to spend more time with you. If your current vet doesn't explain medical terminology and procedures in a way you can understand, this may also be a warning sign that you should be looking into finding another vet. While it is your pet that is the patient of the vet, you're the paying client and deserve to feel respected in the relationship. If your veterinarian is at all inappropriate (physically, verbally, sexually) then FIND A NEW VET. Report them to the authorities if it is at all necessary.
Related articles: