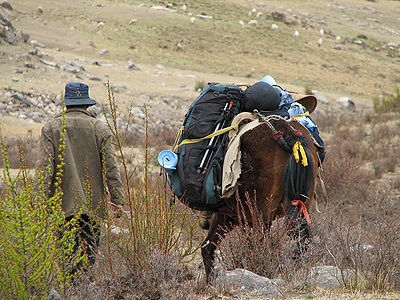 The amount of weight a horse can carry depends upon the horse. Some can carry more comfortably than others.
While horses willingly carry heavy weight, it can cause changes in gait as well as back and leg problems.
Some riders, such as the disabled, tend to distribute their weight unevenly, making them seem heavier and causing discomfort for the horse.
Japanese researchers feel the maximum amount of weight for most horses to carry is 29% of their body weight. The researchers concluded that not all horse breeds can carry the sames weight. They recommend that each breed be evaluated individually.
The study was published in January of 2013 in the Animal Science Journal under the title "Method for Estimating Maximum Permissible Load weight for Japanese Horses using Accelerometer-based Gait Analysis."