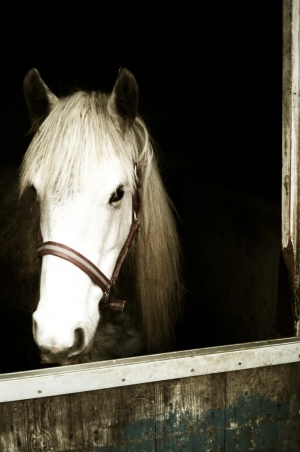 There has been an outbreak of a deadly horse virus – herpes virus-1. It is highly contagious and can be fatal.
The virus was discovered at the National Cutting Horse Association's Western National Championships in Ogden, Utah. There were 400 horses participating in the events lasting from April 30 through May 8.
Since the event, a number of horses in California and other Western States and Canada have been diagnosed with the disease. It is not known if all the horses had attended the competition in Ogden.
In the Santa Ynez Valley annual May 8 ride, where hundreds of horses take part, a mare was diagnosed with a different strain of the virus. The mare is being treated at UC Davis Veterinary School and is recovering.
The EHV-1 virus spreads easily among horses, llamas and alpacas. It is transmitted by the animals rubbing noses, through the air or touching or sharing any equipment including food and water buckets. Handlers that come in contact with infected horses need to wash thoroughly and change clothing. The disease is not a threat to humans.
There is no vaccine or cure for the virus and less than half the animals infected suffer neurological symptoms which may include partial paralysis, hind leg weakness, problems with coordination, nasal discharge and fever.
While the outbreak appears to be contained, many horse events have been canceled.
The law requires that all horses suspected having EHV-1 must be quarantined until the 21 day incubation period has passed.