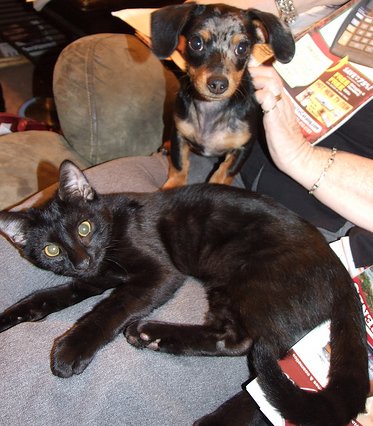 If you can't make a long-term commitment to owning a pet, have you considered becoming a foster parent?
Fostering provides animals in need with a temporary home where they can experience love and care, some for the first time in their lives.
Many of these animals are stressed by the reasons that brought them to shelters or rescues in the first place. Some have special needs, others have endured cruelty and neglect. Living in shelters, many of these animals are condemned to death to make room for other animals.
As a foster parent you are teaching these pets that humans are capable of showing kindness. In the process of fostering you can help their forever families to understand their needs and their personalities.
Fostering requires time and patience and it may not be all fun and games all the time. Some pets will need socialization and training. They may be new to wearing a collar and walking on a leash. Some may have "accidents" in the house. It will take time to overcome shyness, mistrust or depression. Many of these rescues have never had a decent meal in their lives.
Each shelter or rescue group has their own requirements for foster parenting. A home visit may be required. If you have other pets, their vaccinations must be up-to-date. You may have to keep the foster separated from your own pets. The groups will try to match you with an animal compatible with your personality. You'll be asked to fill out an application and then meet with the person in charge for an interview. Most shelters and rescue groups offer instructive classes on pet fostering.
The amount of time you keep each foster depends largely on how much you are able to give. Kittens and puppies are usually back at the shelter and up for adoption fairly soon.
Veterinary care and medications are usually supplied by the shelter. Some even provide food. Check what the costs will be to you.
Sometimes foster parents fall in love with their charges which is great. However some groups may take you off their foster lists.
Some rescue groups have different types of pets for fostering – horses, pigs, ferrets, guinea pigs, farm animals and of course dogs and cats. You decide the kind of pet you are able to accommodate.
When you decide to become a foster pet parent, contact your local humane society, shelter or rescue group. Ask questions and get as much information as possible on what is expected of you and how you can fill their needs.
Give yourself a present and a treat. You will be rewarded with so much love. Save a life and become a Pet Foster Parent.