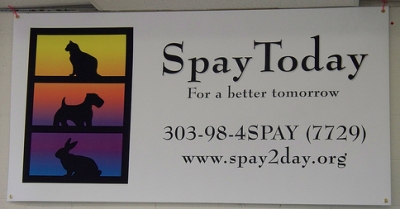 Friends of Animals, FoA, has always supported spay/neuter for pets. Unless you are a qualified breeder, spay/neuter should be the choice for your pet.
Too many pets are abandoned yearly, winding up on the streets or in shelters, suffering and dying.
FoA is offering certificates in the United States for low-cost spay/neuter at participating animal hospitals. The certificate may be purchased on-line at their website or call 1-800-321-PETS (7387) to request an application by mail.
Costs with the certificate are:
Female Cat – $65.00
Male Cat – $51.00
Female Dog – $90.00
Male Dog – $64.00
Cats that are or will be declawed are not eligible. Cats need their claws for protection and removing them is painful and inhumane.
If you haven't yet spayed or neutered your pet, here's an opportunity to do so at a big savings.