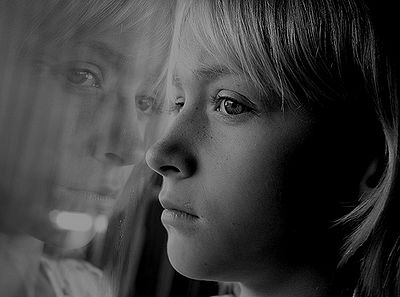 The loss of a pet is as traumatic for us as losing any loved one. Children, the elderly and disabled face the same feelings although they may see loss a bit differently. There are ways to help when dealing with grief that can make the loss easier to bear.
Children need reassurance. Phrases such as God took your pet or your pet was put to sleep only serve to frighten them. Instead, encourage them to talk about the pet. Discuss death and dying according to your beliefs in a way that helps them understand it's a natural part of life. If your child is of school age, tell the teacher what happened and perhaps s/he can be of help. Include children in any ceremonies or discussions of the pet. Give them lots of affection and attention – it means a lot through the period of grief.
The elderly and disabled have probably experienced the loss of friends and family. Often they spend a good deal of time alone, isolated from family and friends, except for the constant companionship and unconditional love their pet gave them. For the elderly, knowing they are in the twilight years of their lives can bring on depression as well as grief. They no longer feel useful or needed. People in these situations need a good listener. They don't expect conversation, they just want someone to talk to while they express their feelings. They just want to know they understood and have your support.
When disabled people lose a service dog, they experience grief and also a feeling of helplessness. They've lost not only a beloved friend, but the independence they had with a service pet. Again, be a good listener. And you can help a disabled person bond with a new service animal.
People who are grieving sometimes forget to take care of themselves. You can help them with making sure they eat properly, get enough rest and exercise. Suggest ways to memorialize their pet. In some cases it's advisable to get professional help – a grief counselor or a grief support group.
Everyone grieves in different ways and for different amounts of time. Don't be surprised when holidays, anniversaries, smells, sounds, places, bring on relapses. People who are grieving should be made to feel they are not alone and that what they feel is perfectly normal.
Please see more articles on the Pet Wiki about dealing with grief:
Other sites that can be helpful:
Veterinary universities have pet loss support groups as well.