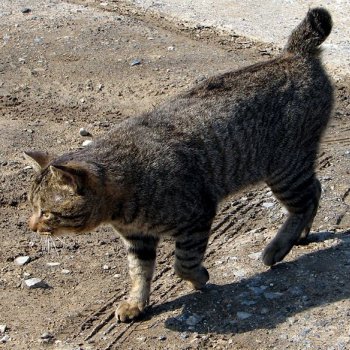 We've all heard the expression, "fighting like cats and dogs", but is it true. In some cases it probably is so, but especially with cats and dogs raised together, they can become best friends. Even older pets can be introduced to each other and if they don't actually become friends, they will tolerate each other. But there are times when no matter how hard you try, both the cat and dog are just not compatible.
These are some cat breeds that will enjoy the company of a dog and will get along well with children and other cats too.
This does not mean that other breeds or mixes won't get along with dogs. With proper training, most dogs turn out to be pussycats when it comes to feline friends.
On a personal note: My dad would often take my then mixed breed rescue dog, Maizie Dae, for a walk when he would pick my son up from school. Maizie did not like cats and would often pull my dad when she saw one even at a distance. One day, upon reaching my son's school, a stray cat, unafraid, rubbed up against Maizie. Fortunately Maizie had an excellent temperament (except when it came to cats) and to our surprise, she accepted the cat's friendship. We never had a problem after that, introducing cats to Maizie.