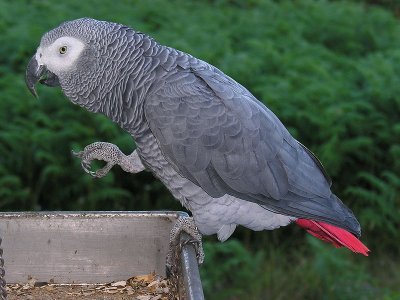 With the support of a $10,000 grant from the Pet Care Trust, the American Federation of Aviculture (AFA) has completed the development of its Fundamentals of Aviculture Level II online course. This course, along with the Level I course, are designed to provide the basics of avian physiology and care. According to Rick Jordan of the AFA, "The course takes the student for an 'educational journey' through the scientific study of birds, including their classifications, idiosyncrasies, and all the things that make birds so interesting to us."
Jordan explains that the Fundamentals of Aviculture classes are designed to fill the gap between available scientific data and much needed hand-on education of how to care for, breed or just enjoy birds. "Pet owners, bird breeders, veterinary assistants and veterinarians alike have applauded the Fundamentals of Aviculture courses," Jordan says. "Whether a student is new to bird keeping or is a seasoned avian enthusiast, there is something for everyone built into the course structure." The Level II class and subsequent levels still in the planning stages expand the curriculum from concentrating mostly on parrots to including many other classes and families of birds.
The AFA Level I curriculum has been approved for continuing education credits for veterinarians and veterinary technicians, and the Level II course is expected to receive the same designation.
In January 2010 the Pet Care Trust followed up previous funding support of the AFA Level I curriculum with a supporting grant of $10,000 to the AFA. Jordan says, "Our partnership with the Pet Care Trust has resulted in an affordable online education series that will improve and enrich the lives of pet birds."
The Pet Care Trust is a non-profit, charitable, public foundation that is instrumental in the sponsorship of programs supporting companion animal welfare and the benefits of owning companion pets as well as the development of educational programs demonstrating the importance of responsible companion animal ownership. The Pet Care Trust funds deserving programs through supporting grants awarded annually to non-profit organizations. In addition, through their Pets in the Classroom program, in 2010 the Pet Care Trust awarded 2066 grants to public and private school teachers in grades Pre-K through 6th grade to support pets in the learning environment.
Contact:
To sign up: http://www.fundamentalsofaviculture.com
Course Admin Email: [email protected]
Contact AFA: [email protected]