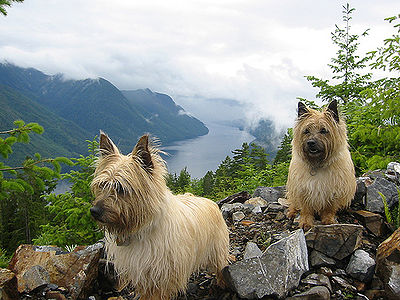 Even before the debate of health care reform, millions of people were turning to all-natural supplements and remedies to treat all kinds of ailments. And now, the movement towards an all-natural way of healthy living has made its way into our pets' lives making for happier little furry loved ones and owners alike.
It is well documented that people today spend a lot of money on their pets. In fact, according to a pet trade association, it's estimated that pet owners spent $45 billion on their furry friends in all of 2008 – despite the recession. A lot of this has to do with pet owners and their desire to maintain happy, healthy pets which today are often seen as an extension of one's family.
An increasing number of holistic veterinarians are popping up all over the country to meet the needs of pet owners who are interested in providing a different kind of care for their pets. Holistic medicine involves everything from homeopathic treatments to even acupuncture for dogs and other pets. Holistic veterinarians say these treatments can successfully treat and cure many chronic and acute diseases like cancer, liver disease, pancreatitis, allergies, asthma, urinary tract problems and behavioral problems.
Avoiding prescription pills is often the goal of many pet owners. People are realizing the possible dangers associated with traditional pet care, such as prescription pain medicine administered to pets for all kinds of painful ailments. Similar to their human counterparts, pain medications can often lead to dangerous side effects such as liver damage.
I believe pets in this scenario can realize great benefits from leading supplements and vitamins made with all-natural remedies. Vitamin supplements today do a wonderful job treating painful ailments. What's more, certain vitamins contain powerful and effective all-natural ingredients that actually treat the ailment. As an example, these vitamins work much like WD-40 for the joints in a dog. When joints lose cartilage resulting in painful arthritis, these vitamins work to rebuild the cartilage – in a short amount of time – so that the dog can return to its happy and healthy lifestyle.
In my search to continue to educate myself about all natural options for animals, I came across Vetinfo.com. They have a section regarding all natural dog care which explains the different components of natural health options for our furry friends.
You can also check out our page on Our Natural Pets for more alternative health care.