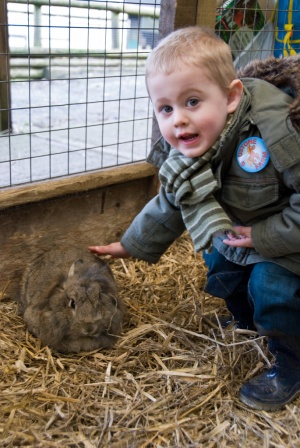 As teachers begin planning for a new school year, some may consider adding a classroom pet. Having a pet in the classroom is a responsibility and does require some advanced planning in order to provide the best possible care for the pet. However, the rewards teachers and students receive in return can be simply amazing. The Pet Care Trust, a national non-profit organization, has created their Pets in the Classroom Program to assist teachers with funding to obtain or maintain a classroom pet. According to Executive Director, Steven King, the Pets in the Classroom Program receives great feedback from teachers across the country on the positive impact their classroom pet has had on all of their students.
The program was designed to establish healthy child-pet relationships at an early age by supporting responsible pet care in elementary and middle school classrooms across the country. Research has shown that caring for pets develops children's sense of responsibility, respect for living beings, and valuable social skills. Children can develop an increased awareness of the needs and feelings of others by interacting with a classroom pet and sharing responsibilities with other students. Teachers report that classroom pets can create a new sense of enthusiasm in children, as children pitch in and help care for the pet as part of a team. Students also approach assignments with new energy when the classroom pet is involved.
King says that the Pets in the Classroom Facebook page is a great spot to see what teachers are saying about how their pets inspire the students. One teacher commented, "This year we added a turtle to our classroom to go along with the gerbil we have! It has been a true life experience many of my students have never had. I am so grateful to Pets in the Classroom for helping me give my urban and ELL kids this opportunity!" Another teacher shares, "We have a pet rabbit in our Kindergarten classroom. He's called Toki, which is Korean for rabbit. Toki is a great help in making shy children feel comfortable in our room. He teaches us that we are here to care for all animals. Animals are a great responsibility. They must be fed and watered each day. Their needs are much like ours. The students really enjoy showing him to grandparents and parents when they visit."
A classroom pet also allows for creative additions to standard curriculum across multiple disciplines. Science, math, art, geography and language arts projects can all be developed around a classroom pet. And while their creative juices are flowing, kids are also making a vital connection to the natural world. With children spending more time with electronic devices than ever before, a classroom pet offers a unique way to expose children to nature, which has been proven beneficial to health and well-being.
In the first year of the program, Pets in the Classroom has awarded grants to nearly 3,000 classrooms, giving up to 90,000 kids the opportunity to interact with a pet every day. The program accepts online applications from teachers, awarding grants from $50 – $150 to purchase, adopt or maintain a classroom pet. King reports that the Pet Care Trust has targeted reaching 1 million children in 30,000 classrooms and encourages teachers to apply this summer to enhance their classroom for the 2011-2012 school year. For more information or to apply, please visit www.Petsintheclassroom.org.
Related articles: