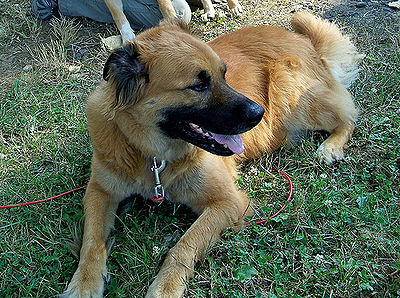 At last, mixed breeds have a strong support. The American Mutt-i-gree Club was created by the Pet Savers Foundation, an arm of the North Shore Animal League America in Port Washington, New York.
Giving voice to the 25 million owners of mixed breed dogs, mutt certificates are sent to their pets, raising the mixed breeds to a higher level in public awareness.
J. John Stevenson, director of the Foundation, says "People are incredibly proud of their mixed breeds, and the time is ripe for there to be a way for them to communicate, share ideas and celebrate their choice." Stevenson believes that the Mutt-i-gree Club will "change over time, the way many people view mixed breeds in shelters."
Hopefully this will encourage all those who want a dog to visit a shelter and choose a mutt-i-gree.
Having the good fortune to have shared my life with many mutt-i-grees, I'm so happy to see them achieve recognition with a club of their own.
Related articles: