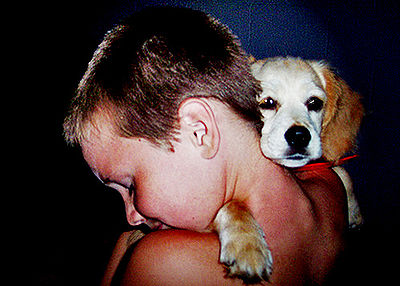 Love Your Pet Day, celebrated on February 20, is similar to Valentine's Day. Although we love our pets every day of the year and don't really need a specific day for it, it's a nice opportunity to focus on our relationship with our four-legged friends. Pets are always appreciative of affection and never make people feel like they are being used or taken advantage of. So one day a year, make an extra-special effort to show your pet how much you love him!
Here are some ideas you can try to make Love Your Pet Day a special day:
Try home cooking instead of feeding your pet from a can.
Take your pet to do his favorite activity, whether it be running around the park or taking a drive in the car.
Bring home a new toy or treat.
Sign your pet up for a day of grooming or do it yourself. If you really want to go all out, you can book him in a pet spa.
Don't forget the pets that are still looking for homes. Adopt a pet or donate a bag of pet food to your local shelter.
Single out your pet owner friends by sending them a card (or e-card) reminding them to celebrate the day.
If you don't know your pet's birthday (and many of us don't), make Feb. 20th the day to celebrate his arrival in the world.
Above all else, make the day fun for you and your pet!