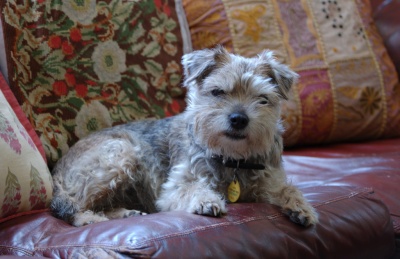 Not all apartments accept pets, and some only accept cats and dogs. If you live in an apartment and are considering adopting a pet, the first step is to investigate your landlord's policy regarding animals.
Once you have gotten that out of the way, the next step is to decide what kind of pet to adopt.
Cats are easily kept in apartments, since they are easily litter trained and keep themselves and their environment clean. Birds don't take up a lot of space but are more time-consuming than cats, since they need human interaction.
Small lap dogs such as Shih-Tzus and Cocker Spaniels can be good apartment pets. Shih-Tzus don't shed, don't bark much and are quite sedate. Cocker spaniels are mild-mannered and love to stay by your side. Giant dog breeds can also be appropriate for an apartment, since they don't require large amounts of exercise. Great Danes are particularly recommended.
In fact, the breed you choose is less important than the energy level of the particular dog you adopt. A dog needs enough exercise which drains both its physical energy and its mental energy. With the right amount and type of exercise, almost any dog can adapt to life in an apartment. However, a low-energy dog will require less exercise and be easier to keep.
Fish are an ideal pet to keep in an apartment, since they don't require a lot of space. Small animals that live in cages are also ideal. Consider rats, guinea pigs and hamsters. If you are inclined toward a more exotic pet, Pot-Bellied Pigs, hedgehogs, chinchillas, ferrets, prairie dogs and Sugar Gliders are interesting options.
Related articles: