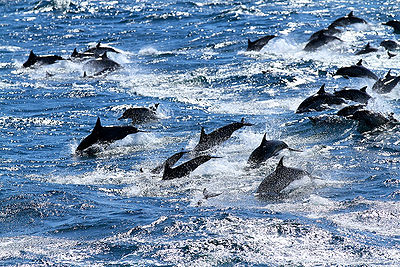 Announcing the first major win for animals in 2013, the HSUS reports that Taiwan has banned trade in marine animals and their products.
In response to the horrible images of the yearly seal slaughter in Canada, many governments are taking action to ban seal product trade. In 2009, 27 European Union countries joined the U.S. and Mexico prohibiting trade in seal products. In 2011, Russia, Belarus, and Kazakhstan banned the import of harp seal fur.
In spite of most Canadians being opposed to commercial sealing, the Canadian government, losing many markets, chose to develop Asian markets. But people in mainland China, Hong Kong, Taiwan and South Korea refused to buy these products of cruelty.
Taiwan's ban on trade in marine animals and their products is a first in Asia. Hopefully other nations will follow their example.
The HSUS has developed a plan to buyout the seal slaughter industry whereby the Canadian government would end seal murder, provide compensation to seal hunters and invest in economic alternatives. Sealers are open to the idea. Now it's up to the Canadian government to end this savage cruelty.