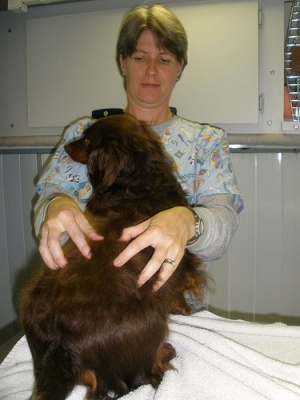 If you are an animal lover, you may want to consider a veterinary career. It can be an extremely satisfying career, helping animals and their humans to lead better lives.
Admission to veterinary school can be very competitive due to the small number of vet schools. In the United States there are a total of 28 veterinary colleges. Admissions is based not just on grades, but also on experience working with animals and knowledge of biology, science and math. Training consists of 4 years of college, 4 years of veterinary school and veterinary exam. Internship and residency are not required except for specialty certification and advanced qualification. In order to practice, you must pass both a national exam and a state board exam. After certification, vets continue to keep up with new developments and techniques throughout their careers.
Veterinary school focuses on the physiology of the more common domestic pets. Birds and reptiles are also taught, but not to the same degree. An overview of marine life and wildlife is also offered. More positions are available than in the past in the fields of exotic animals and wildlife. Some vets choose to work in zoos and marine parks. Others may choose to focus on pets or farm animals. Vets who have good business sense may open a private clinic.
One of the difficulties of being a vet is that there are many animals that can't be helped. Research and medicine regarding animals is not as advanced as in human health. Animals may need to be euthanized when they are in pain. Another challenge is being able to communicate properly with the animals' owners so that they fully understand their pet's condition. This is especially difficult when there is no cure.
External links: