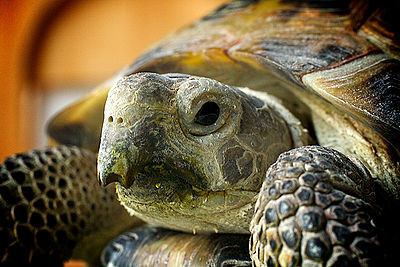 In August 2011,a Russian Tortoise was found in Oceanside, California, duct-taped to a number of helium balloons that carried him aloft. The tortoise was finally caught in a tree when a strong blast of wind blew him to the ground. He was rescued and found a new home at Mission Trails Park in San Diego.
Alicia Berg, the educational instructor at the park who named the tortoise Thomas, has taken him under her care. Thomas will accompany Ms. Berg to area schools where she will teach children how to treat and care for animals.
The Oceanside Humane Society is continuing its investigation of Thomas' case and has very promising leads against the person or persons responsible for this horrendous act.