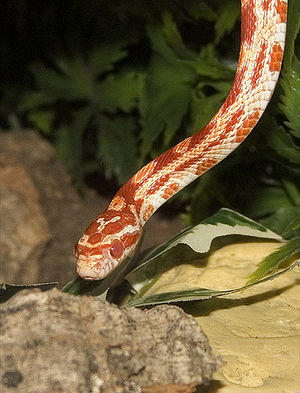 ALERT – Beggers & Callaham LLC., Mice Direct of Cleveland, Georgia, is recalling frozen reptile feed (mice, rats, chicks) because it has the potential to be contaminated with salmonella.

People handling contaminated products can become infected with Salmonella, especially if they have not thoroughly washed their hands after contact with the product or any surfaces exposed to the product.
The frozen reptile feed was distributed in all states except Hawaii through pet stores and by mail order and direct delivery.
Frozen reptile feed was shipped plastic bags with the following product codes: M-SP100, M-P100, M-PF100, M-F100, M-H100, M-W50, M-A50, M-JA25, R-P100, R-F50, R-PUP50, R-W50, R-S50, R-M20, R-L10, R-J50, R-C5, R-M3 followed by E9, F9, G9, H9, I9, J9, K9, L9 or A10, B10, C10, D10, E10, F10, G10 and whole frozen chicks in 25 count bags.
Products shipped after 07/24/2010 will be irradiated dto address the salmonella issue.
Human illnesses that may be related to the frozen reptile feed have been reported in 17 states.
The recalled product should not be fed to animals even after heating in a microwave oven since the heating may not be enough to kill the salmonella. The recalls are based on sampling by the FDA of frozen mice.
Consumers can contact Mice Direct at 888-747-0736, 9am-5pm, Monday thru Friday or by e-mail @micedirect.com for instructions concerning this recall and credit toward replacement of unused product.
Related articles: