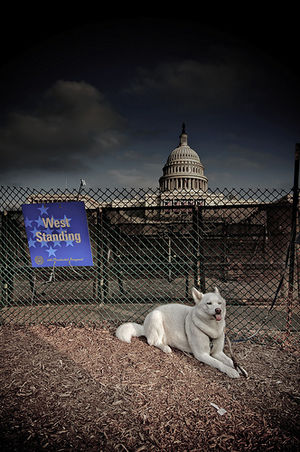 Thanks to the efforts of the No Kill Advocacy Center, Wilmington, Delaware's non-profit No Kill shelter, Faithful Friends and groups such as Stray Haven Animal Sanctuary, the Governor of Delaware has signed a progressive law protecting companion animals. The Delaware Companion Animal Protection Act mandates that a shelter must coordinate with rescue groups and if the rescue groups are willing to save an animal, the shelter cannot kill it.
The Delaware CAPA states as follows:
Animal shelters shall ensure that the following conditions are met before an animal is euthanized:
(i) The holding period for the animal required by this chapter is expired;
(ii) There are no empty cages, kennels, or other living environments in the shelter that are suitable for the animal;
(iii) The animal cannot share a cage or kennel with appropriately sized primary living space with another animal;
(iv) A foster home is not available;
(v) Organizations on the registry developed pursuant to §8003(d) are not willing to accept the animal; and
(vi) The animal care/control manager certifies that the above conditions are met and that he/she has no other reasonable alternative.
In addition "all stray animals must be posted on the Internet with sufficient detail to allow them to be recognized and claimed by their owners." Shelters must keep registries of rescue groups willing to save animals. They must also post the number of animals taken in, adoption, reclaim, transfer and killing rate.
Nathan J. Winograd, Director of the No Kill Advocacy Center offers kudos to all involved in the passage of this Act including Faithful Friends, citizens and legislators of the great state of Delaware.
It is another victory in the fight to make all shelters No Kill.